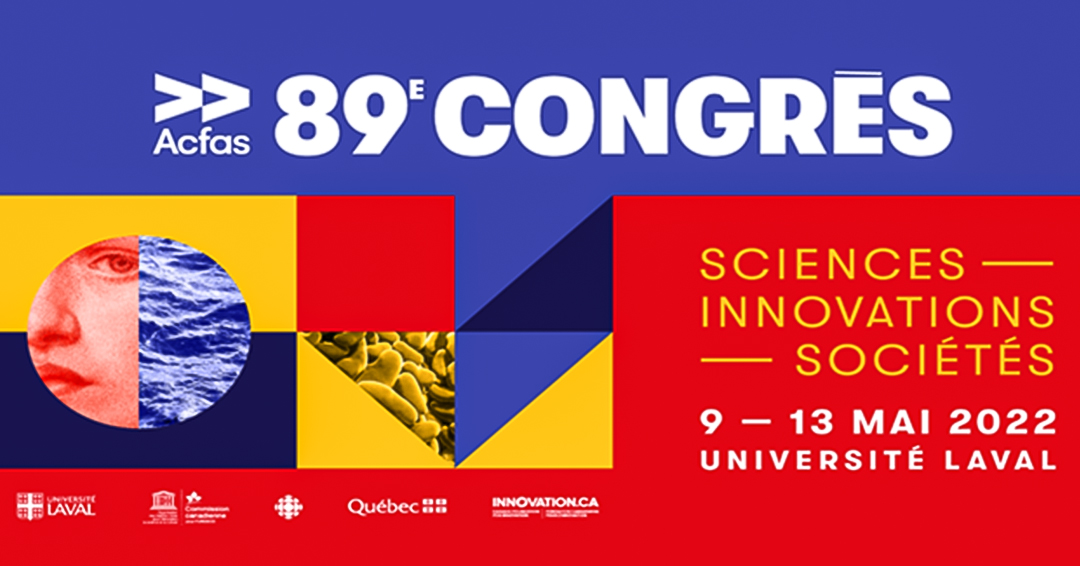 This symposium, to be held virtually at Université Laval on May 10, 2022, is open to contributions from individuals in all health fields with an interest in digital health.
Digital innovations are increasingly recognized as essential elements in meeting the multiple challenges health systems face in improving access, continuity, quality, and cost of care, and in making health systems more efficient and equitable. COVID-19 has been a catalyst for digital health and the many uses to which it may be put to maintain and strengthen the health ecosystem.
This symposium offers an opportunity to bring together experts with complementary knowledge about the different aspects of applying digital health innovations. Our cross-cutting analytical vision of digital health innovations presents an opportunity to foster exchange and the sharing of experiences, knowledge, and research in this field, as well as to identify lessons learned and discuss opportunities for optimizing the digital health transformation in a friendly and dynamic atmosphere.
The following individuals are invited to submit a proposal for a paper on technological innovations in different health fields (e.g., dentistry, rehabilitation, medicine, nursing, etc.):
Researchers (national or international)
Students or post-doctoral fellows
Clinicians/Managers
Partners (community, industry, municipal, etc.)
Citizens
This is a call for abstracts for oral and poster presentations. Oral presentations will be 6 minutes total (including questions). Details concerning poster presentations will be determined at the discretion of the organizing committee. Presentations may be given in English. However, written content must be in French.
Proposal Submission Guidelines
Your proposal must include the following:
Name, status, affiliation, and contact information (email address, phone number, and mailing address) of presenter(s)
List of co-authors
Title (180 characters maximum, including spaces)
Abstract (1500 characters maximum, including spaces. Approx. 200 words.)
Abstracts will be evaluated based on the following criteria: i) Relevance of the proposal; ii) Clarity of the research problem and objectives; iii) Methodological rigor and relevance; iv) Impact of the project and its contributions to the advancement of knowledge.
Important dates:
Deadline to submit your proposal: Friday, February 18, 2022 at 11:59 pm, using the following link: https://forms.gle/yL6JXEauXjJxzuqQ7
Deadline for a discounted registration fee for the ACFAS conference: March 31, 2022. ACFAS members receive an additional discount.
Please note that presenters will be responsible for paying their own registration fees for the ACFAS conference. See here for more information. There may be a possibility of covering a portion presenters' registration fees.
 Do not hesitate to contact us if you have any questions:
Pascaline Kengne Talla: pascaline.kengnetalla@mcgill.ca or
Dorra Rakia Allegue: dorra.rakia.allegue@umontreal.ca
Organizing committee members:
| | |
| --- | --- |
| Pascaline Kengne Talla | Assistant Professor, McGill University |
| Dorra Rakia Allegue | Doctoral candidate, University of Montreal, CRIR |
| Dahlia Kairy | Associate Professor, Université de Montréal, CRIR |
| Sara Ahmed | Full Professor, McGill University, CRIR |
| Elham Emami | Full Professor, McGill University, CRIR |
| Houda Feguery | Research Assistant, McGill University |