By Marlene Busko
At the annual Dean's Award Ceremony last week, the McGill Faculty of Medicine feted graduating students as they embarked on the next leg of their journey in their chosen profession. Proud parents, beaming friends and relatives, as well as senior faculty members and invited guests joined the excited new MDCMs to honour those who had won awards and to celebrate the achievements of all 164 graduates from the MDCM program, as well as the 95 from the School of Nursing, 71 from the School of Physical and Occupational Therapy, and 3 from Communication Sciences & Disorders. Click here to view the Dean's Award Ceremony ►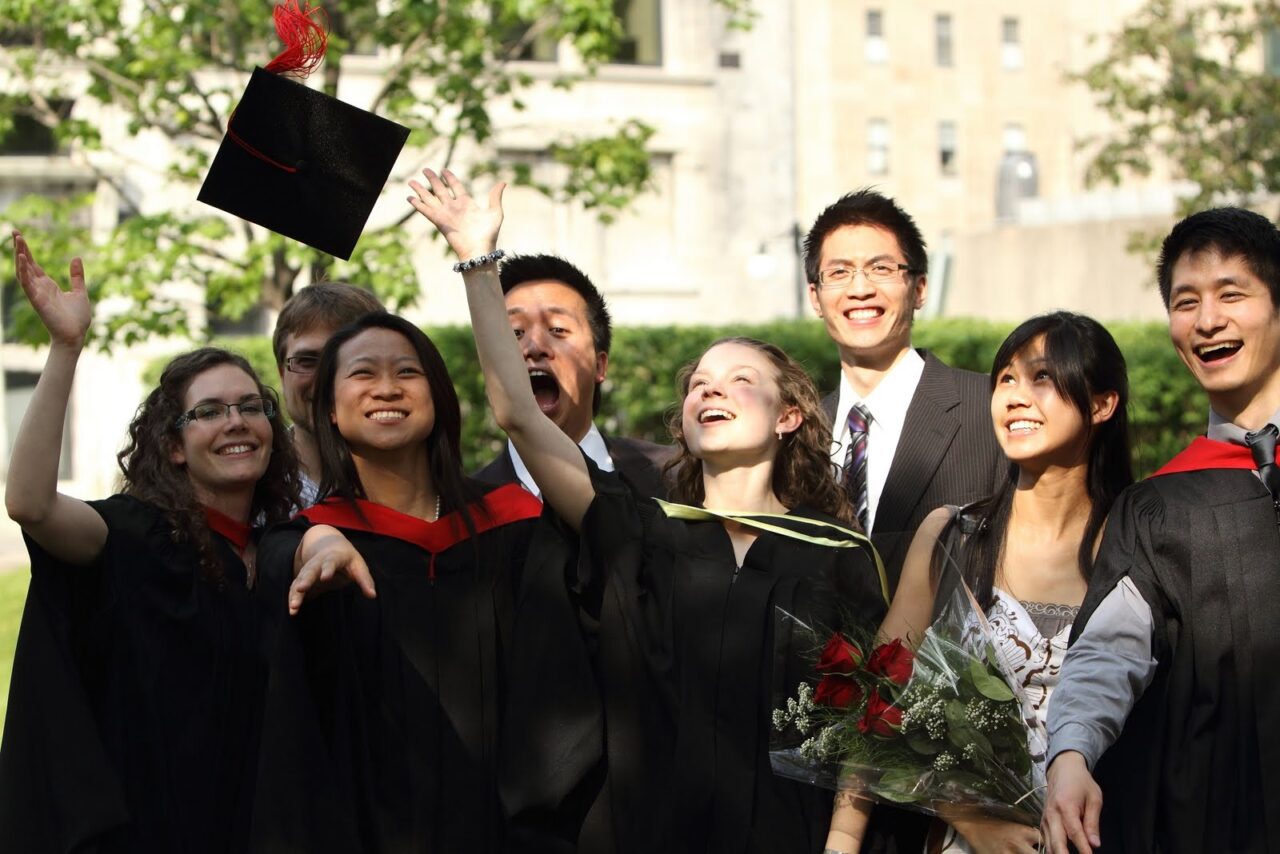 "I've always felt passionately that medicine and health science education are the major contributors to the advancement of society, and these classes have adopted that idea fully," said Richard I. Levin Vice-Principal of Health Affairs and Dean of the Faculty of Medicine. "I expect great, great things from them and I congratulate all of them warmly."

Recognizing achievements
MDCM Class president, Jason Chan noted that after working closely together, the class was now scattering in all directions. Jessica Papillon-Smith, class of 2011, said, "It seems like just yesterday we were getting started in medical school. We've come to grow really close. I must admit, I'm a bit nostalgic already."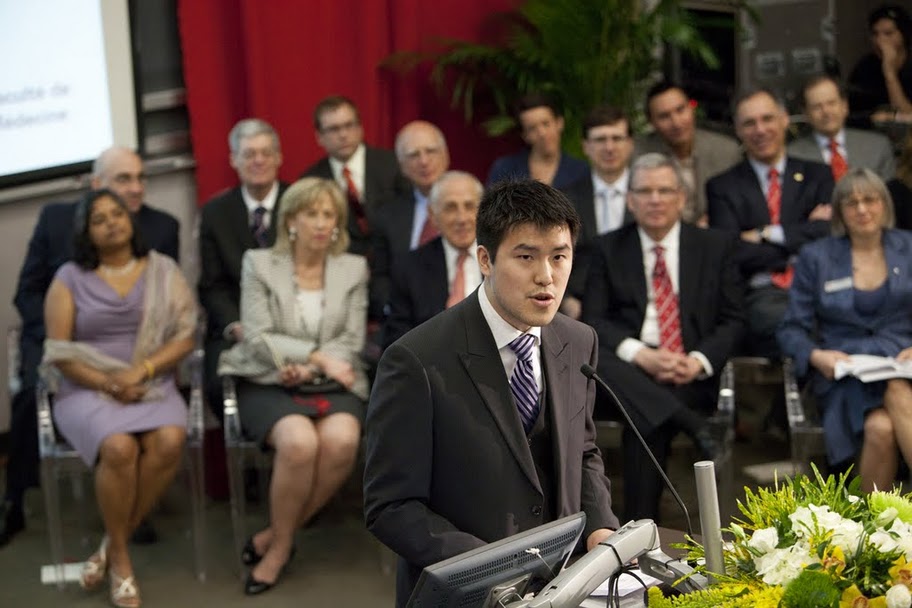 Faculty members gave out 12 departmental awards plus eight prizes and medals during the MDCM ceremony. Each student who graduated in the top 10% of the class — and thus made the Dean's honour list– was given the book, "The Life of Osler." The audience applauded the 29 Osler fellows, members of the medical faculty who mentored and guided the students throughout the course of their studies

Also honoured at the ceremony were Rosalind and Morris Goodman, this year's recipients of honorary degrees. "By establishing the Goodman Cancer Research Center, they have kept McGill at the cutting edge of medical research," said Dean Levin to the assembled crowd. The Goodman's, for their part, believe that the future of innovative healthcare lies in the students and graduates of the Faculty.

"I just couldn't stop looking over at the faces of these bright, beautiful, young people who are just starting their lives," Mrs. Goodman said after the ceremony. "Our goal is to keep the best brains in Quebec at our centre."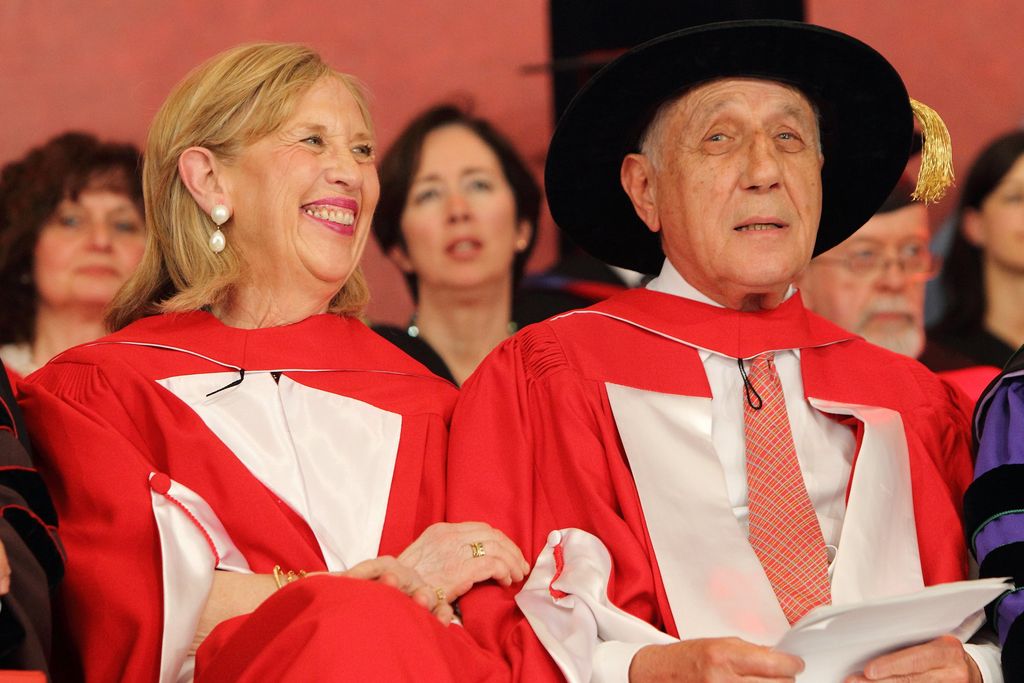 Chan also introduced Dr. Mathieu Walker, who received the Osler Award for outstanding teaching. "In the opinion of the senior medical students, he has made the most outstanding contribution to our medical education," said Chan. "He embodies the essence of teaching excellence with his innovative style and great enthusiasm for his students."

Dr. Walker, who is Course Chair of Unit 2 of Gas, Fluid & Electrolytes Homeostasis in the Basis of Medicine component (Year 1) and Co-Director of the Cardiology Training Program for Postgraduate Medical Education, gave his advice to the graduating students: "First, instead of cringing at negative feedback, try to listen, learn, and make changes. Second, while striving for a successful professional life, do not neglect your home life."

A new era in medicine
"In the following years, some of you are most likely to have a triad named after you," Chan told his classmates in his address. "Some of you may invent new medical or surgical procedures. As far as I'm concerned, we are all destined for success, and this success starts today," he concluded.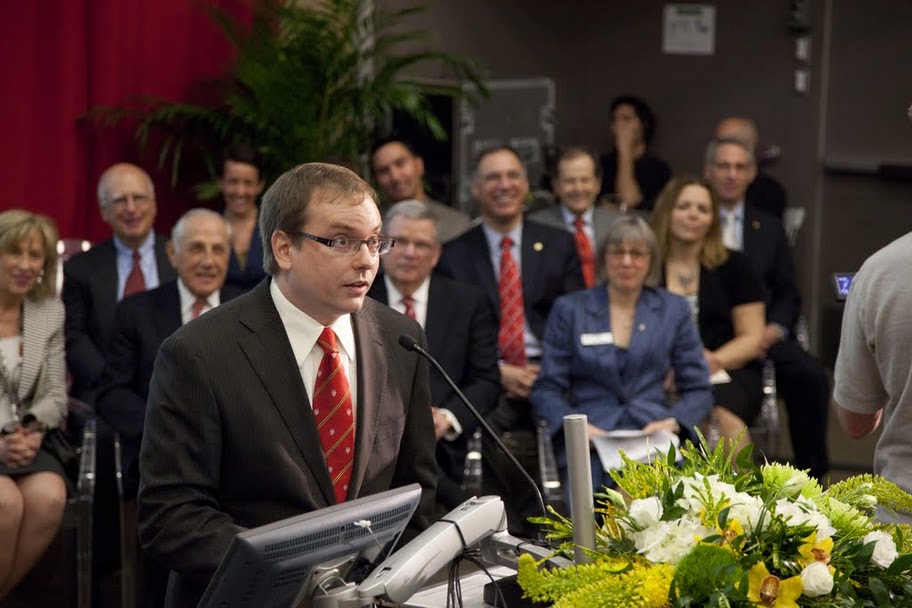 This year's ceremony was a little different than most, however, as the occasion marked one of the last official functions of both Dean Levin and Dr. Joyce Pickering, Associate Dean of Medical Education and Student Affairs. Chan thanked Dr. Pickering for her outstanding commitment to the students. "We hope that her legacy will serve as an example for all those who follow in her footsteps," he said.

Chan also thanked Dr. Levin for his transformative contributions to the Faculty, including the Think Dangerously strategic planning initiative he had led. "As Sir William Osler did in his day, Dr. Levin made it his mission to reinvent medical education, and in so doing, he has helped prepare McGill for the 21st century," said Chan.

Medicine is very different from when he graduated almost 40 years ago, Dr. Levin told the graduates. "Personalized molecular prescriptions will be your reality, and I envy you," he said. "Healthcare will change at a giddy pace and be more effective than ever, but the new MDCMs will also face challenges such as increasing obesity and resistant infections," he added.

"You must find ways to go well beyond what we know and what we practice today," he said. "Always remember that Medicinæ Doctorem means 'Teacher of Medicine,'" he said, noting that soon, as residents, they would be called upon to teach others.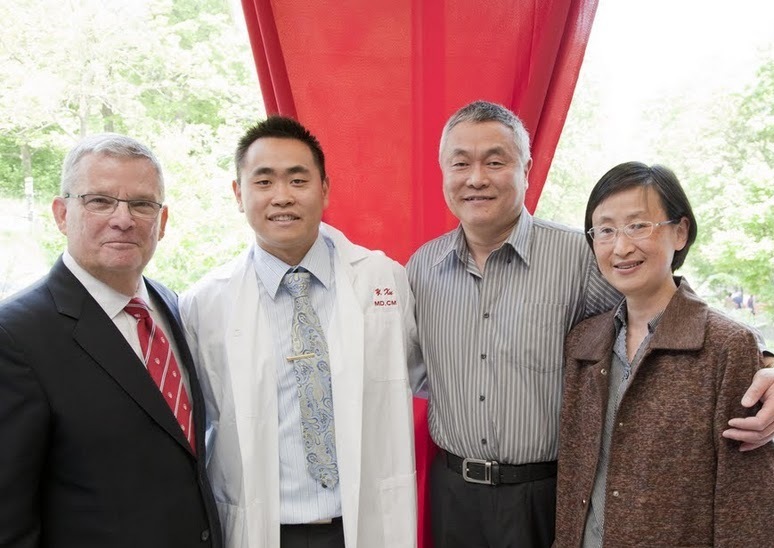 From student to doctor
At the celebratory reception that followed the awards, Yining Xu was one of the first graduates to be spotted wearing a long, white, personalized lab coat, which was the Dean's gift to each student. Xu explained that he was eager to wear it, since it symbolized that he was no longer a medical student (recognized by their short white coats), but was now a full-fledged MDCM.

The graduates milling around at the reception all described how happy they were to attain this goal – an MDCM degree and a long white coat — how grateful they were for guidance and support from their teachers and family, and how excited they were to begin the next phase of their lives.

"My time at McGill gave me the opportunity to make great friends, but also to meet mentors who really had an impact on my choice of career," said Laurie Robichaud. Like many of the graduates, she is looking forward to a vacation before starting her residency in July.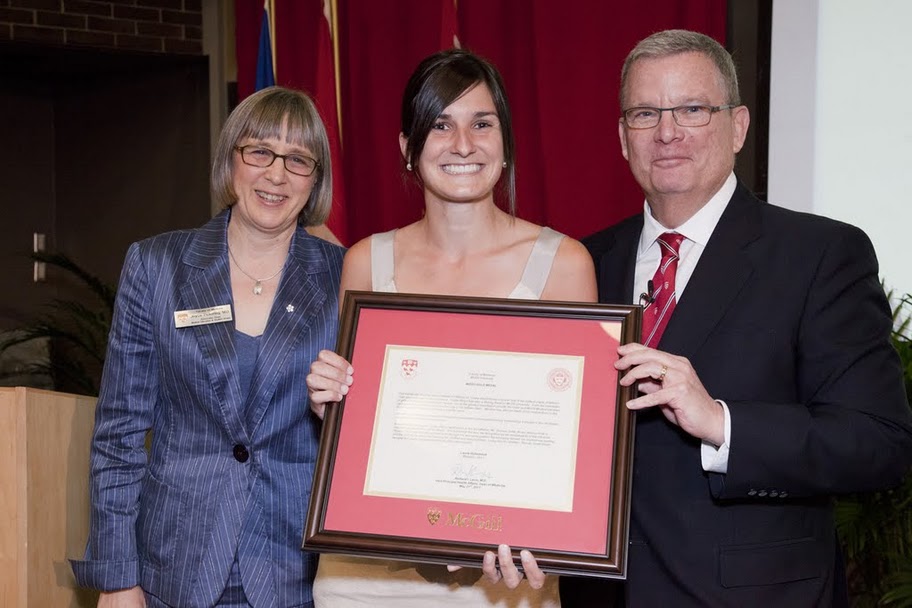 "Going from student to doctor is a huge leap that I think we're all nervous to take, but I'm convinced… we will quickly adapt and flourish, because that's what we learned to do best in medical school – adapt," said Papillon-Smith.

"It [My tenure] was an extraordinary five years… a great adventure for both my wife, Jane, and me," Dean Levin said after the ceremony, reflecting on their time at McGill. "The faculty and the environment at McGill are all so rich and so rewarding, and the students are the best and the brightest," he added. "This class will have great scholars, scientists, and clinicians."

Congratulations to the Class of 2011!
—

View the listing of this year's award winners ►
View the Dean's Award Ceremony ►
View photo gallery ►
View Health Sciences Convocation Ceremony ►