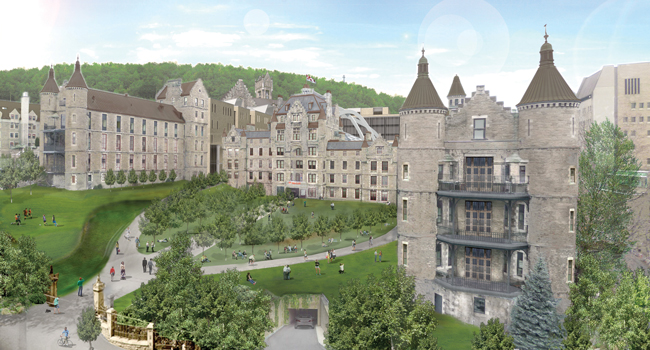 The Future of the Royal Victoria
A vision for Montreal
At the base of Montreal's namesake mountain, just north of McGill University, rests the Royal Victoria Hospital. This stunning site,

with its proud history and important architectural heritage, is deeply linked with both Montreal's past and its future.
McGill University proposes a future for the Royal Victoria site that will preserve its public purpose,

its architectural value and its stunning natural setting. We envision a site that will connect

Mount Royal to Montreal and Montreal to the world, enhancing its position as a ville du savoir.
Read more here
January 8, 2016