For the past seventy-five years, exceptional McGill students from diverse backgrounds and fields of study have been recognized for their creativity, leadership, unselfishness and perseverance in the promotion and development of academic and campus life at McGill. This year, three students from the Faculty of Medicine were among the recent recipients of the Scarlet Key Award, given by the Scarlet Key Society of McGill.

This is an annual recognition of outstanding student leaders who have made a significant contribution to the McGill community through their involvement in student life. Recipients are recognized at the annual Scarlet Key Pinning Ceremony.

The year, Josh Vorstenbosch, president of the Scarlet Key Society gave the welcoming and closing remarks for the event. As someone who is pursuing a PhD in Experimental Surgery concurrently with the MDCM degree, Vorstenbosch understands the challenges faced by these winning students, and respects their ability to excel.

"I can truly appreciate how impressive it is for these three students to balance the rigours of medical and graduate studies along with their exceptional extra-curricular accomplishments," says Vorstenbosch. "I'm confident that alumni and students alike will be proud of the accomplishments that Rabia, Carter, and Zack have achieved," he adds.

The 2011 recipients from the Faculty of Medicine are:

Rabia Khan, BSc'06, PhD'12 (Host Resistance to Infectious Diseases – Department of Human Genetics)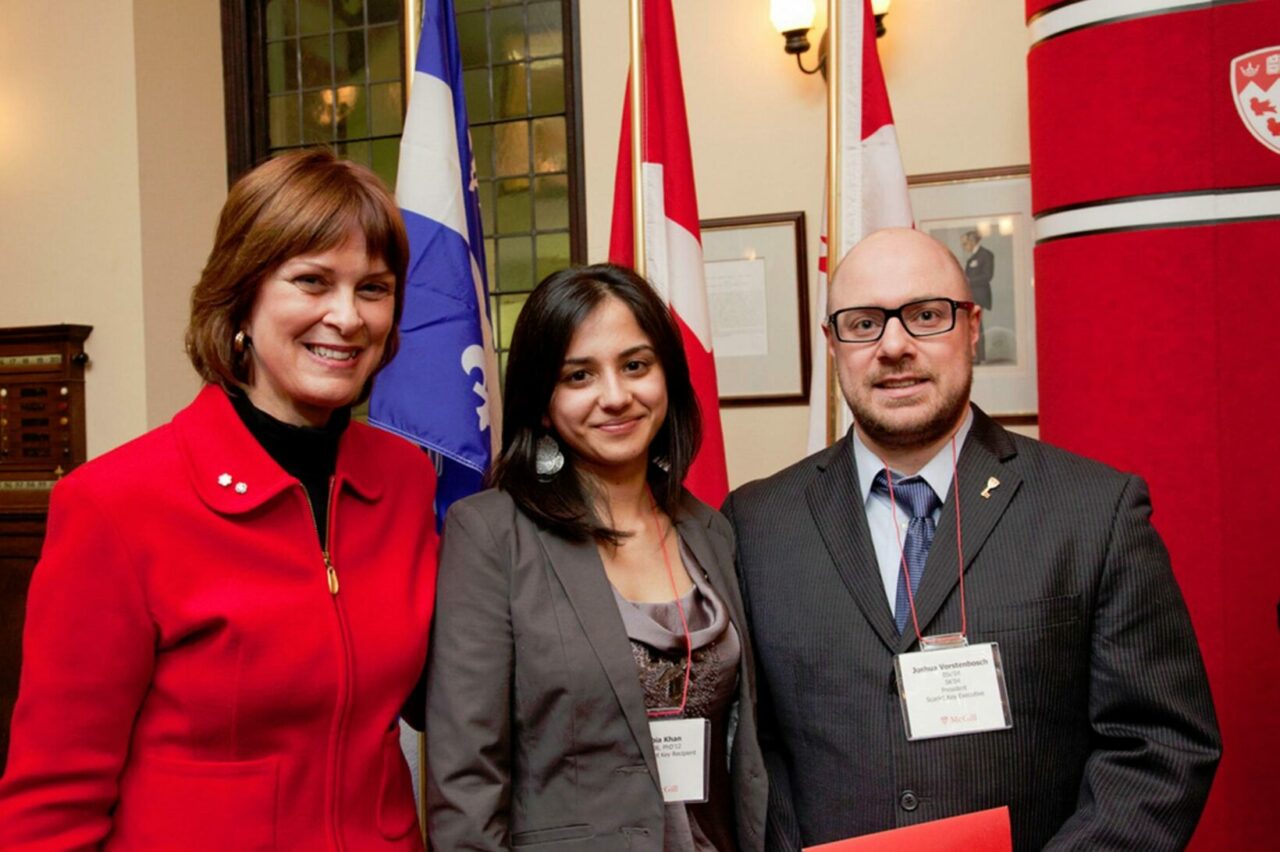 As a graduate student, Rabia felt there was a need for increased training for students wishing to pursue careers outside academia. She worked with Teaching and Learning Services McGill to establish the Basic Business Skills Series for non-business graduate students. She has also worked with the department of Human Genetics to organize career cafés highlighting various careers outside academia to help inform students of alternate career paths. In addition to the workshops, Rabia has also worked on various fundraising campaigns, such as the McGill efforts to raise funds for the Haiti earthquake victims and the flood relief efforts for Pakistan.

—

Carter Li, BSc'06, PhD'13 (Experimental Surgery – Department of Surgery)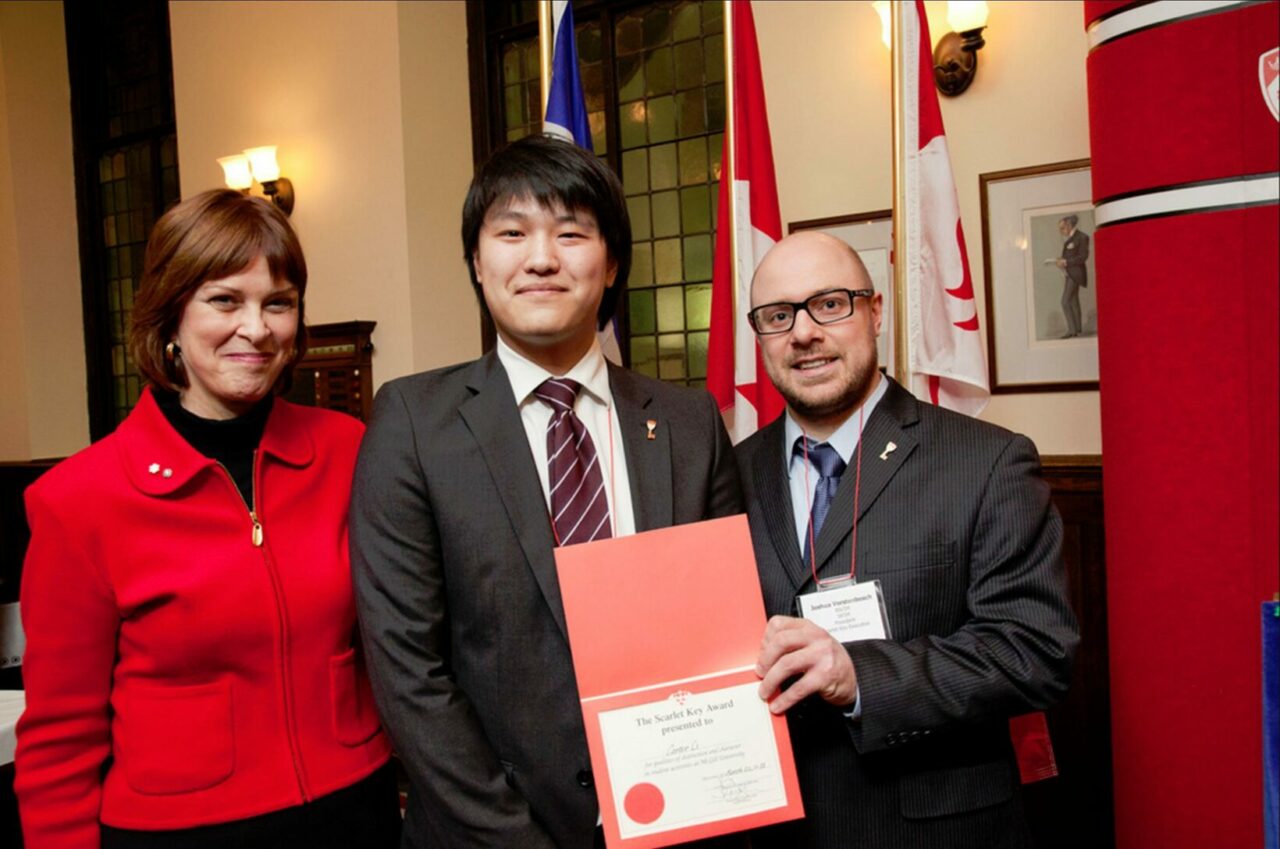 As president of TVMcGill, Carter has made valuable contributions to enhance this SSMU media service, as a provider of student film and television media at McGill, and as an educational resource. By founding the Canadian Student Television Alliance (CSTA), which represents university student television groups; creating the TVMcGill student television levy; and redesigning the TVMcGill.com website and improving its production content, Carter has helped establish the framework for TVMcGill, and helped student film and television as a whole to thrive at McGill.

—

Zachary Weinstein, MDCM'13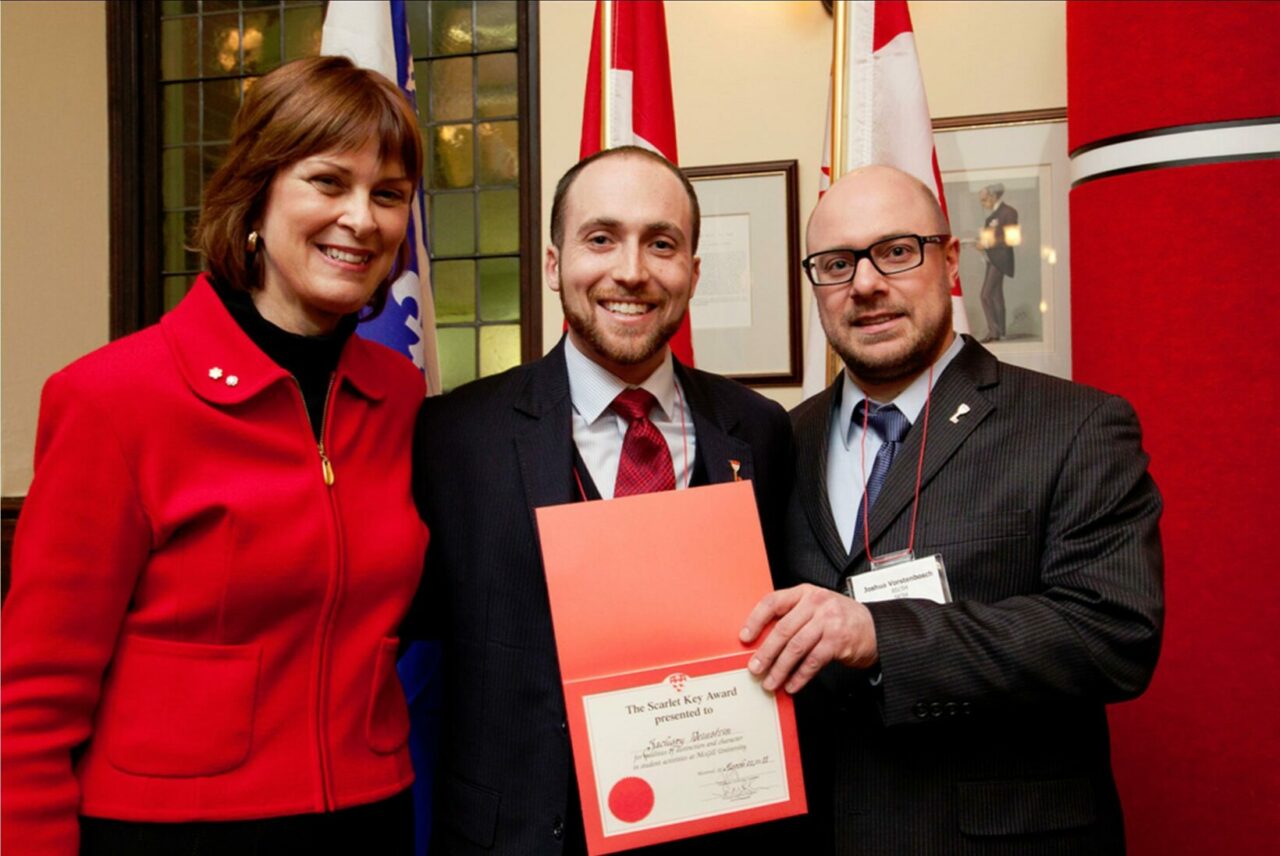 As president of the McGill Osler Society, Zachary created the "Osler Hour" event series, a monthly fundraiser aimed at uniting McGill's health science faculties to forge partnerships among future health practitioners of Quebec. Zachary has also been an active fundraiser for the Best Care for Life Campaign, organizing a charity soirée that raised close to $3,000 for the new McGill University Health Centre's redevelopment project. In addition to planning the 89th Annual Osler Banquet, Zachary oversaw the Osler Society's physician shadowing program, managed community outreach projects, coordinated French medical workshops, and helped organize discussion groups focused on the intersection of science and the humanities. Zachary is committed to enriching medical school education outside the classroom and promoting inter-professional teamwork among the health science faculties.

About the Scarlet Key Society ►