After years of careful planning and the largest hospital move in Canadian history, the MUHC Glen site is fully operational. Health-care in Montreal will never be the same.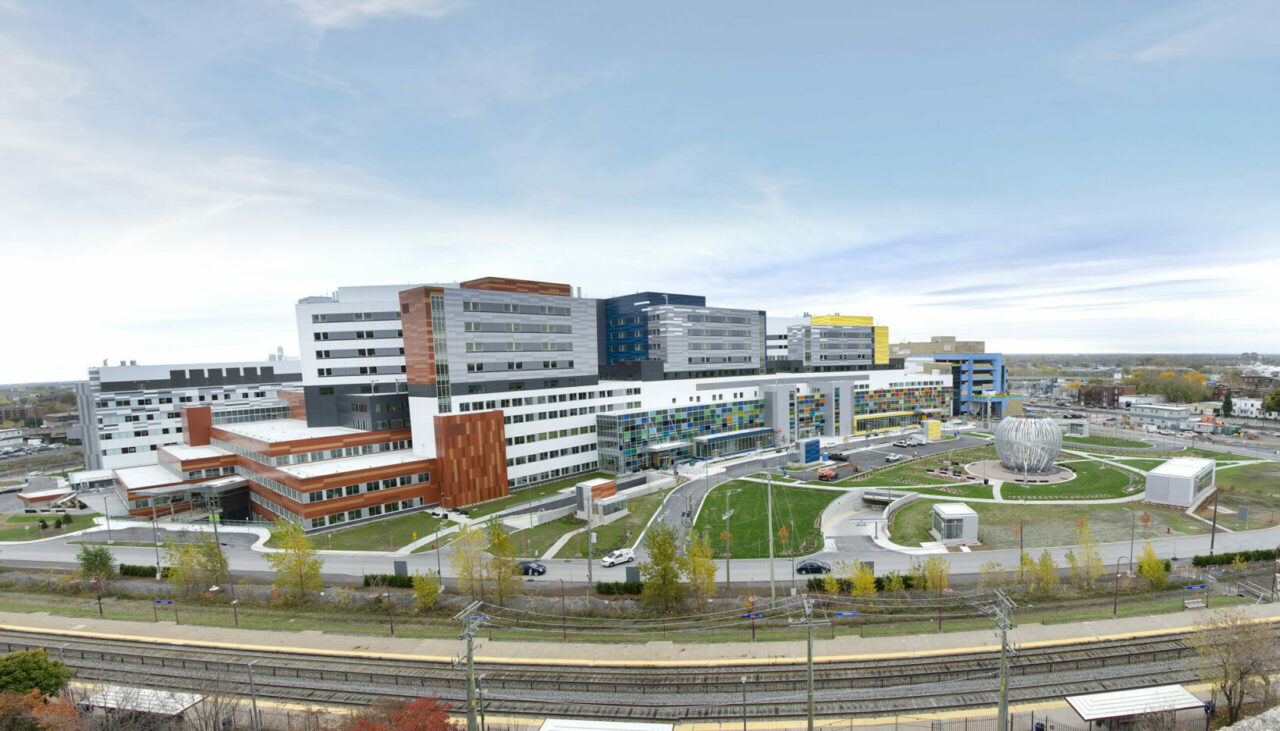 by Patrick McDonagh (McGill News)
Doubled over from painful contractions, the last thing on Marie Brilleaud's mind when she arrived at the hospital was the fact that she was about to make Montreal medical history. Just a little more than half an hour later, at 6:55 am on April 26, Brilleaud's son Arthur made an auspicious debut – the first child to be born at the McGill University Health Centre (MUHC) Glen site.

Indeed, Brilleaud herself was the hospital's first patient, although many more would soon arrive in the following hours. The Glen had opened its doors to the public at 5 am that morning, synchronized with the shutting down of the Royal Victoria Hospital. The 122-year-old Royal Vic then officially passed the torch in the form of an ambulance convoy ferrying its 154 remaining patients to the MUHC Glen. The first to arrive was another newborn, en route to the neonatal intensive care unit. And with these two infants – one born at the Glen, the other leading the exodus from the Royal Vic – a new era began for health-care provision in Montreal and for research and teaching programs at McGill's Faculty of Medicine.

The MUHC Glen, situated next to the Vendome metro station in Montreal's Notre-Dame-de-Grâce neighbourhood, boasts 2.5 million square feet of floor space and a hi-tech approach to health-care that feels distinctly futuristic.

Paper medical charts will be eliminated – all medical information will be digitized and accessible through computers at the site. The 20 spacious new operating rooms all feature telehealth technology. ROBOT-RX, the site's new automated medication delivery system, will keep careful tabs on the hospital's supply of pharmaceuticals, making sure that shortages don't occur. An extensive pneumatic tube system described as "the veins of the Glen site" will be used thousands of times a day to transport an array of items throughout the hospital complex – blood samples, for instance.

Read the full story in the McGill News