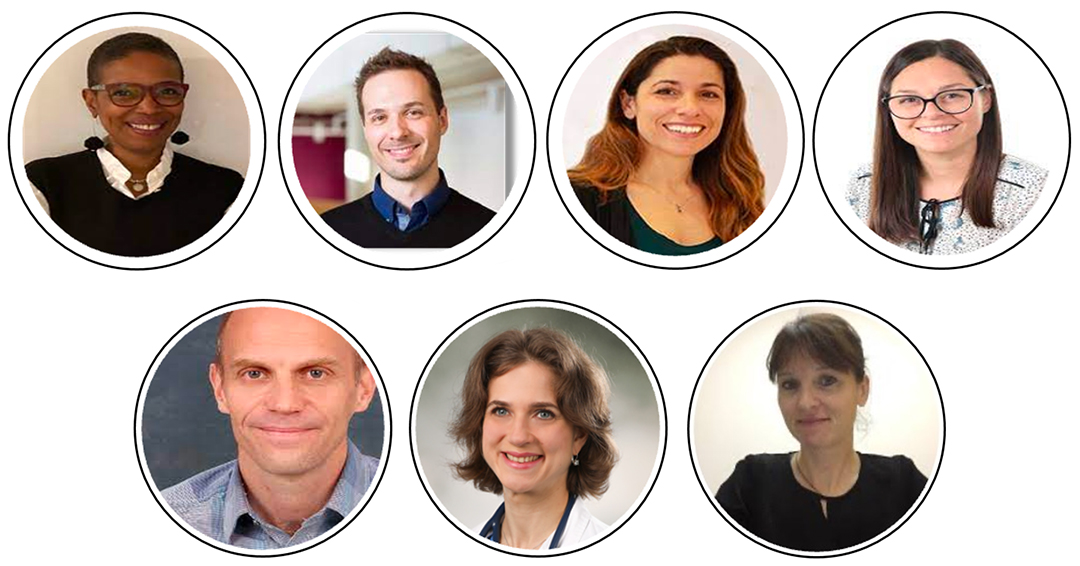 Since it was launched in 2004 with the neonatal program, the Ingram School of Nursing's Nurse Practitioner (NP) Program has trained more than 130 nurse practitioners across four concentrations – mental health, primary care, pediatrics and neonatology. A fifth concentration – adult care – was introduced in 2021, making McGill the only nursing school or faculty in Quebec to offer training in all five specialties. The ISoN's NP graduates have gone on to work in various subspecialties across Quebec as well as other provinces, filling a vital role in the healthcare system.
The role of the nurse pracitioner is not yet well known in Quebec, says Program Director Irene Sarasua. As she explains, "Nurse practitioners are advanced-practice nurses with graduate nursing preparation and specialized nursing knowledge and expertise. In addition to providing direct clinical care, NPs focus on health promotion and illness prevention by considering the impacts of illness on individuals and their families and helping to identify strengths and resources that enable the best possible health outcomes." Additionally, as Advanced Practice Nurses, NPs are involved in health systems leadership initiatives, quality improvement, research projects, and nursing education. In addition to the 17 professional activities reserved for registered nurses, nurse practitioners perform eight activities historically reserved exclusively for physicians, including diagnosing illnesses, prescribing medications and tests, and determining medical treatments.
Primary Care NPs play a key role in increasing access to comprehensive primary care services. They also have been credited with reducing emergency department visits as well as hospital admissions and readmissions, decreasing over-prescription of medication, increasing patient satisfaction with care and decreasing health care costs.
NP training in Quebec is particularly rigorous, requiring a Master's of Science in Nursing and a Graduate Diploma in Medical Sciences, which includes 950 hours of clinical internship. In order to obtain their NP designation in the Primary Care concentration, students need exposure to a wide variety of areas and populations, including children, geriatrics and obstetrics. In the current context, identifying quality placements for students in this concentration is very challenging, impacting the school's ability to train and graduate more primary care NPs.
To address this challenge, the CIUSSS de l'Ouest-de-l'île-de-Montréal (ODIM) teamed-up with the ISoN, winning a highly competitive fellowship with the FORCES/EXTRA executive leadership training program offered by Excellence in Healthcare Canada. Launched in 2004, the EXTRA program is a recognized team-based leadership development, quality and patient safety improvement fellowship – the only one of its kind in Canada. In addition to Professor Sarasua, the Fellowship team was comprised of Beverley-Tracey John, Director of Nursing at ODIM, Jérôme Ouellet, Associate Director of Nursing at ODIM, Dr. Bruce Campbell, former Chief of Medical Education at ODIM, and Mylène Levesque, former Chef de l'enseignement universitaire et des stages  médicaux. Along with two key project members, Serena Slater, Primary Care Nurse Practitioner at St-Mary's GMF-U, and Marie-Andrée Gaudreau, Nurse Practitioner Manager at ODIM, the team designed a unique project to develop a model of excellence for primary care nurse practitioner clinical education in Quebec.
"The FORCES/EXTRA training course gave us the foundation and the tools to confidently undertake this important quality-improvement project," notes Professor Sarasua. She is pleased to announce that Phase I, which involves developing and validating the model, is almost complete. Phase 2, implementation of the project, is expected to take place over the course of the 2022-23 academic year.
"The ability of nurse practitioners to help meet the primary healthcare needs of the Quebec population is predicated upon a solid education," concludes Professor Sarasua. "Our new model is designed to do just that."