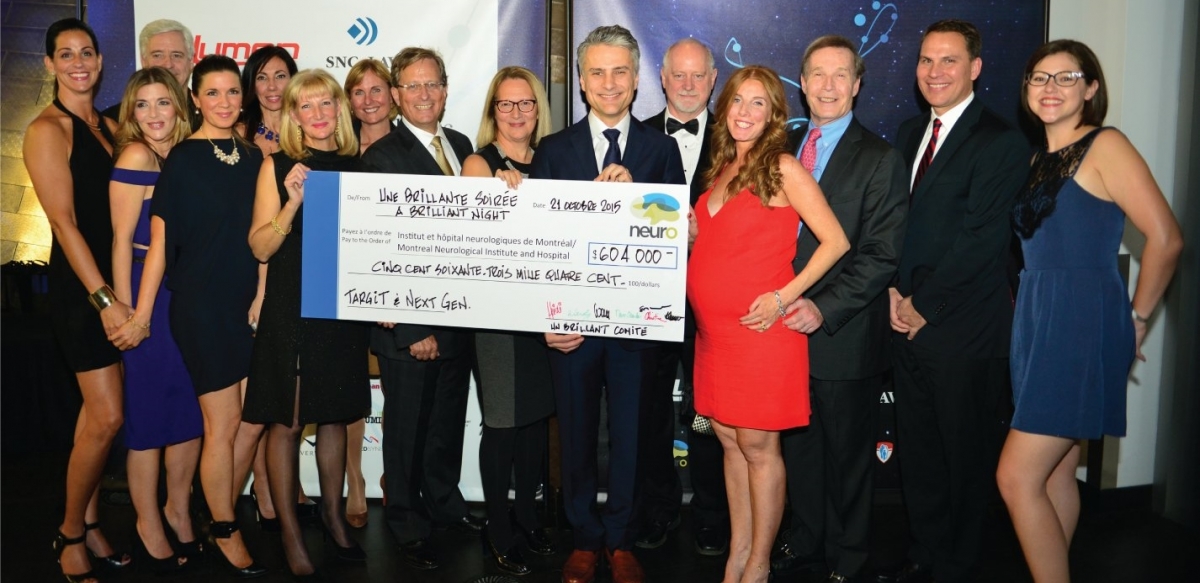 Inspiring event to raise money for brain cancer research
An evening filled with personal stories from those whose lives have been affected by brain cancer will once again contribute to the fight against the disease.

A Brilliant Night will take place on Oct. 19 at 6:30 p.m., and will build on the huge success of 2015, when it raised an astounding $690,000 for brain cancer research. The venue will be the breathtakingly sophisticated Windsor Station, which will be transformed through lights, sound and digital technology into a starry-spectacle of hope.

During a cocktail dinatoire guests will be immersed in educational, emotional and sensorial experiences, each lending to a heightened sense of awe and inspiration.

Among the speakers will be Dr. Kevin Petrecca, the Chief of the Neuro's Department of Neurosurgery, and Madeleine Paquin, event chair of the A Brilliant Night honorary committee, who lost her husband to brain cancer.

Ten years ago, the average survival rate for patients with glioblastoma multiforme (GBM) – the most aggressive form of brain cancer – was less than one year. Thanks to recent advances, it is now approximately 18 months, with some patients living beyond the three- and five-year marks. A Brilliant Night will raise much-needed funds for further progress in the treatment and prevention of brain cancer.

"Last year's A Brilliant Night was a big success, and we hope to repeat that success this year," says Marie-Claude Lacroix, one of the event's organizers, who lost her son to brain cancer in 2010 when he was just 27 years old. "The road may be long and hard, but we're confident that one day, the ultimate goal will be reached, thanks to the generosity of each and everyone."

Press passes are available to media interested in attending the event. They will be able to interview guest speakers, event organizers, and take photos and video during the night.

For more information about A Brilliant Night, visit: http://abrilliantnight.ca/home

A Brilliant Night would like to thank its main sponsors SNC lavalin, Banque de Montreal, Cadillac Fairview, Caisse de depot et placement du Quebec, CAL Construction, Giant Tiger, Lembas works, Le Mount Stephen Hotel, Logistec Corporation, Oxford, Paysafe, Pomerleau Inc., Provencher Roy Associés Architectes Inc and Total Entertainment.

October 4, 2016