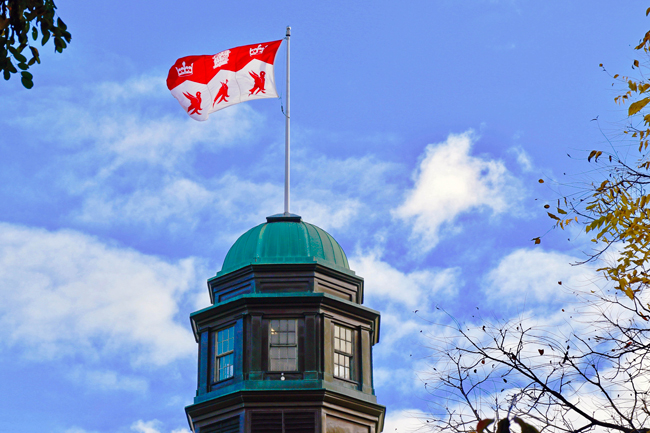 By Meaghan Thurston, McGill Reporter

McGill has been awarded nine new Canada Research Chairs (CRC) and five renewals, for a total investment of $9.7 million in research and development. The new and renewed chairs come from across the university and their studies range widely, from the neural basis of brain disorders to the geology of fault lines. Every year, the federal government invests approximately $265 million through the CRC Program to help postsecondary institutions attract and retain the world's most accomplished and promising minds. In this round in the province of Quebec, $38.7 million was awarded.

"I would like to extend my heartfelt congratulations to the new and renewed Canada Research Chairs," said Martha Crago, Vice-Principal, Research and Innovation. "McGill is grateful for this significant investment in talent and training that strengthens our international reputation for research excellence."

An additional $200,000 was announced for McGill's Dr. Adrien Peyrache, a new Tier 2 CRC, through the Canada Foundation for Innovation's John F. Leaders Fund. The CFI partners with the Chairs Program to help universities attract and retain top researchers in Canada by equipping them with the tools they need to stay on the cutting edge.

"This means a lot because the Canada Research Chairs are selected among all scientific disciplines, not just neuroscience," said Dr. Peyrache, who joined the Montreal Neurological Institute in 2016. "This CRC increases the visibility of my lab's research outside the field and abroad, and demonstrates that our work is valued by the Canadian scientific community."

Under the CRC Program, universities have the opportunity to nominate outstanding researchers for professorships in areas that will further the institution's strategic research plan. By investing in high-potential researchers, the CRC program seeks to counter the Canadian brain drain fueled by increased international competition for top talent and the greater mobility of highly qualified researchers.

Launched in 2000, the Canada Research Chair program is aimed at helping the country attract and retain research leaders in engineering and natural sciences, health sciences, humanities and social sciences. The program is a tri-agency initiative of the Social Sciences and Humanities Research Council (SSHRC), the Natural Sciences and Engineering Research Council (NSERC) and the Canadian Institutes of Health Research (CIHC).  CRCs are granted to outstanding researchers acknowledged by their peers as world leaders in their fields.

In 2017, Kirsty Duncan, Minister of Science and Innovation, announced that universities must also focus on diversity among the candidates they nominate. The objective to "expand diversity" is included in McGill's Strategic Academic Plan 2017 – 2022, including its equity targets in academic recruitment and career progression for members of underrepresented groups including women, racialized people/visible minorities, Indigenous people, and people with disabilities.

There are two types of Canada Research Chairs. Tier 1 Chairs are tenable for seven years and, as announced in November 2017, are now only renewable once. Each Tier 1 Chair is valued at $200,000 annually. Tier 2 Chairs, valued at $100,000 annually for five years with one opportunity for renewal, are for exceptional emerging researchers, acknowledged by their peers as having the potential to lead in their field. Until December 2019, institutions can convert chairs across tiers and disciplines, a strategy that aims to  facilitate the transition towards limiting the renewal of Tier 1 Chairs for a third term, and will help institutions meet their equity and diversity targets.

Eight new Tier 2 Chairs and one new Tier 1 Chair were granted to McGill researchers in this round. Five McGill researchers were granted renewals on their Tier 1 and Tier 2 awards.

Here is the complete list of McGill's CRCs awarded in this round:
December 7, 2017