6 Questions is a new Goodman Cancer Research Centre initiative focusing on the students behind the lab coats. Our trainees are the heart and soul of the centre and we want to put a face to the names by learning what they are up to both inside and outside the labs.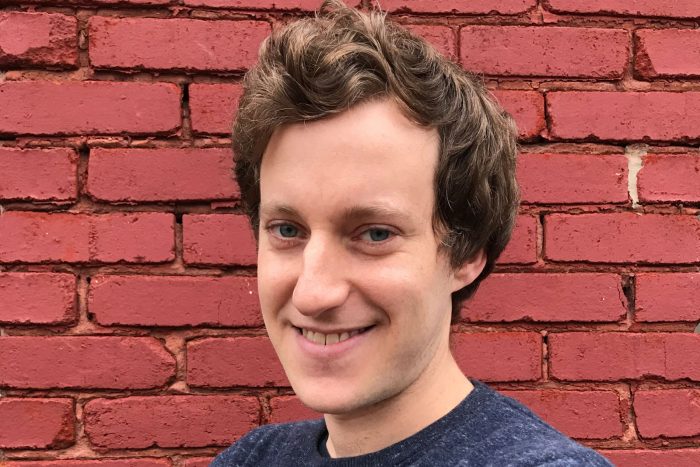 By Marie Moucarry, Goodman Cancer Research Centre
Research Area: Cell biology
Department: Biochemistry
Faculty supervisor: Dr. Morag Park
---
Tell us a bit about yourself: I am an American, from Connecticut, and came to McGill University as an undergraduate. I am so glad I did because the independence I have gained living here has been great. My father was a geneticist and it's interesting that I have, by coincidence, ended up studying in the same field as him!
1. Why did you choose the Goodman Cancer Research Centre?

I chose the GCRC because the science sounded exciting to me. While interning at the Montreal Neurological Institute, I also got in touch with Dr. Park's lab representative and our research project hit the ground running. Dr. Park was more than happy to let me dive straight in – she is great at doing that, giving students the space to grow. She is also great at giving us access to other thought leaders in the field.

2. Tell me about your research in three sentences or less?
Our research focuses on the molecular and cellular biology of the receptor tyrosine kinase and proto-oncogene MET. We look at its functions and regulation in normal cells versus malignant cells. I personally have focused on crosstalk between MET and other receptor tyrosine kinases, which is a common feature of malignant cells.

3. What excites you most about doing research?
I have always loved delving into challenging questions, especially when it comes to science. During my research, I love that I get to design projects but also take risks and be in the driver's seat when it comes to critical thinking. The research sometimes leads me to unexpected findings and that's when I'm forced to reframe my thinking.

I also find the interdisciplinary work exciting. My colleagues and I may come from different fields, but we have a common goal to better understand cancer together. Science is complicated and learning from each other through our own unique perspectives is so important. In research we often talk about the need to break down barriers but at the GCRC, those disciplinary barriers have never existed. The centre has never been that kind of place. We are all on the same team.

4. What is your favourite thing to do outside of the lab?
It has changed over time—I used to be pretty into ultimate frisbee. I was part of the McGill team before I broke my leg! Now I do a lot hiking and enjoy discovering all the nature outside Montreal.

5. What are your future plans?
I would like to stay in research. I'm looking at potentially working for start-ups in the commercial biomedical sector. There is also a lot of exciting projects in the world of technology that pertain to my interest.

6. What will you miss the most about the GCRC?
Having been at the GCRC for nine years now, I will miss the friends I have made here. The lines between "student life" and "real life" often get blurred for me because the relationships I've formed at University have been so important. I have met some amazing people!

Yaakov can be reached via:
Email: yaakov.stern@mail.mcgill.ca

Linkedin: https://www.linkedin.com/in/yaakov-stern-7348aa85/

Twitter: @TheYCluster

December 3 2020