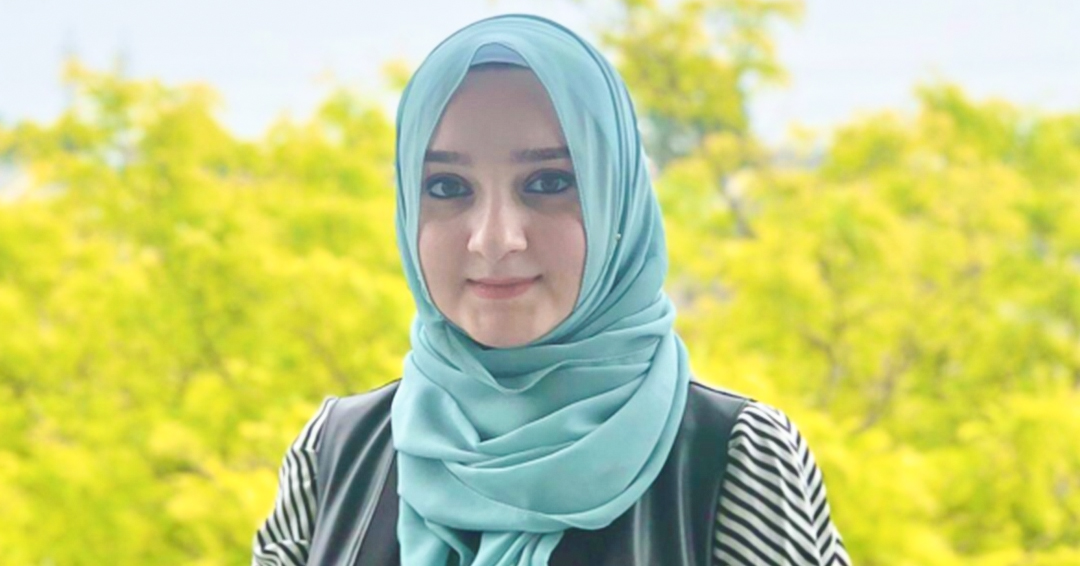 Tell us a bit about yourself:
I am from Montreal, and my family is originally from Syria. I did my undergraduate studies at McGill University studying microbiology and immunology. I then started my master's studies and did a fast track to become a PhD candidate in the Gallouzi lab at the Rosalind and Morris Goodman Cancer Research Centre.
Why did you choose the Rosalind and Morris Goodman Cancer Research Centre (GCRC) to do your training?
During my undergraduate studies, I was exposed to the research environment at McGill University, and I really liked it. That is how I decided to continue my graduate studies at McGill. I was particularly interested in the research conducted in the lab of my supervisor, Dr. Gallouzi. I had also heard many good things about him, and when I learnt more about him, I discovered that he is well known in the field, both locally and internationally. In fact, I had the opportunity to meet with him in Qatar, while I was visiting family. That is why I was sure to have a really good training in his lab to become a good independent researcher and how I joined the GCRC. I am so grateful for making this decision because Dr. Gallouzi is an awesome mentor, he pushes us to ask questions and think outside the box!
Tell me about your research. What are the core findings of your study?
My research focuses on preventing cancer-induced muscle wasting, otherwise known as cachexia. We study HuR, a protein involved in both cell growth and cell death. Importantly, excessive growth in cancer has been linked partly to an abundance of HuR. We have shown that HuR is prominent in mediating the death of cells exposed to certain detrimental conditions.
What excites you most about doing research?
What excites me most is that I am contributing to finding remedies to minimize the suffering of sick people. In my entourage, I have personally witnessed the effects of what cancer can do and it can be extremely debilitating. That is always on my mind when I am doing my research.
I also really enjoy doing experiments, analyzing results, talking to other scientists, and going to conferences to talk to other scientists about their findings and techniques. Science is so exciting for me that I used to read and analyse results in the metro on my way home from the lab. That was before the pandemic of course!
What is your favorite thing to do outside of the lab?
I like pastel drawings; it is my way of relaxing. I also love doing giant puzzles and going on walks along the lake with my family and friends.
What are your future plans?
I would like to stay in the cancer research field, possibly work with pharmaceutical companies. I would also like to spend some time in academia to share with other students the high-level graduate formation I was fortunate enough to acquire, possibly by becoming a Research assistant or Post-Doctoral Fellow in the next few years.
What will you miss the most about the centre?
I will miss the members of the lab that have now become my close friends. I was really lucky to be part of the Gallouzi "family", and although since the pandemic our means of communication has become mostly virtual, our bond has only tightened! I will also miss the events organized in the GCRC and the opportunity to collaborate with the amazing researchers.
Research Area: Cancer Cachexia

Department: Biochemistry

Faculty supervisor: Imed Gallouzi
Souad can be reached via:
Email : souad.mubaid@mail.mcgill.ca
LinkedIn : www.linkedin.com/in/souad-m-835a40bb
June 14, 2021