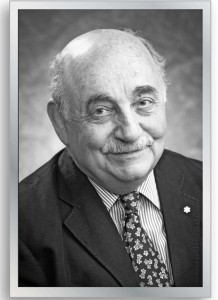 ALBERT AGUAYO 2014 LECTURE
"Neuronal Plasticity and Genomic Diversity"
Fred H. Gage, Ph.D.

Professor in the Laboratory of Genetics

Vi and John Adler Chair for Research on Age-Related Neurodegenerative Disease
The Salk Institute
Thursday, May 22, 2014

4:30 p.m.

Jeanne-Timmins Amphitheatre

Montreal Neurological Institute and Hospital

3801 University Street

Montreal
We hope that you will join us for this annual lecture honouring Dr. Albert Aguayo, founder and former Director of the Centre for the Research in Neuroscience at McGill University. Dr. Aguayo currently serves on advisory boards of the Christopher Reeve Paralysis Foundation (USA), the IBRO committee for the Rita Levi-Montalcini Fellowships for African Young Women Neuroscientists, the Pew Charitable Trusts (USA), the External Advisory Board of the Methodist Hospital Research Institute in Houston (SA), and the Executive Committee of the Dana Alliance for Brain Initiatives (USA). He is also the Director of the Canada-IBRO International School of Neuroscience and a member of the "Brain@McGill International Collaboration Program". Dr. Aguayo recently received an Honorary Doctorate Degree from the University of Cordoba in Argentina and as well as receiving a "Corresponding Membership" in the Cordoba Academy of Medical Sciences.
A reception will follow the lecture.
For more information: www.neuroevents.mcgill.ca
RSVP: debbie.rashcovsky@mcgill.ca
May 14, 2014