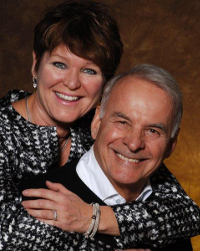 McGill Newsroom
Couche-Tard founder gives $4 million to McGill for groundbreaking research on intellectual disabilities

Scientists at the Montreal Neurological Institute (MNI) at McGill University will expand their exploration of the genetic and molecular basis of intellectual disabilities, thanks to a generous $4-million donation from the Sandra and Alain Bouchard Foundation.  This gift, one of the largest ever for research in this field, will establish the Sandra and Alain Bouchard Intellectual Disability Research Program (BIDRP).

Intellectual disabilities (ID) affect about 900,000 Canadians, and are associated with a variety of conditions and genetic disorders. Many individuals with ID also suffer from other health care conditions, including increased rates of epilepsy and dementia.

"On behalf of the McGill community, I thank the Sandra and Alain Bouchard Foundation for their generous support, which will enable our outstanding researchers to develop new ways of understanding the brain so that people in Quebec, Canada and around the world can benefit from healthy brains for healthy lives," said McGill Principal and Vice-Chancellor, Suzanne Fortier.

With support from the Bouchard's gift, researchers at the MNI will collaborate with colleagues at the CHU Sainte-Justine to collect brain imaging, clinical, demographic, genetic (DNA) and cellular data and samples from patients with ID. These materials will provide an unprecedented resource for understanding the complex mechanisms at work in the brain circuitry of ID patients, and for developing "toolkits" that will allow scientists to test promising new therapies.  These data, samples and toolkits will be curated and shared within the MNI's unique BioBank, and made available to scientists around the world as part of the MNI's innovative Open Science initiative.

"We're on the cusp of a revolution in our understanding of Intellectual Disabilities," said Dr. Edward Fon, the MNI's Scientific Director. "This incredibly generous gift will allow us to work with our partners at CHU Sainte-Justine to develop the most detailed picture yet of what happens within the brains of individual ID patients, and develop more targeted diagnoses, drugs that can mitigate or reverse the most problematic features of ID, and effective clinical interventions for individuals of all ages."

Research about intellectual disabilities is particularly meaningful for Bouchard, the founder of Couche-Tard, and Sandra Chartrand, his wife and the President of the Foundation. One of their children has cerebral palsy and an associated mild intellectual disability.

"We are so excited about the collaboration between McGill and Sainte-Justine, and the potential for the science done at the MNI to influence research around the world," said Sandra Chartrand. "We hope our gift will have a positive, long-term impact on the lives of people with intellectual disabilities and help researchers make real progress within our lifetimes."

June 23, 2016