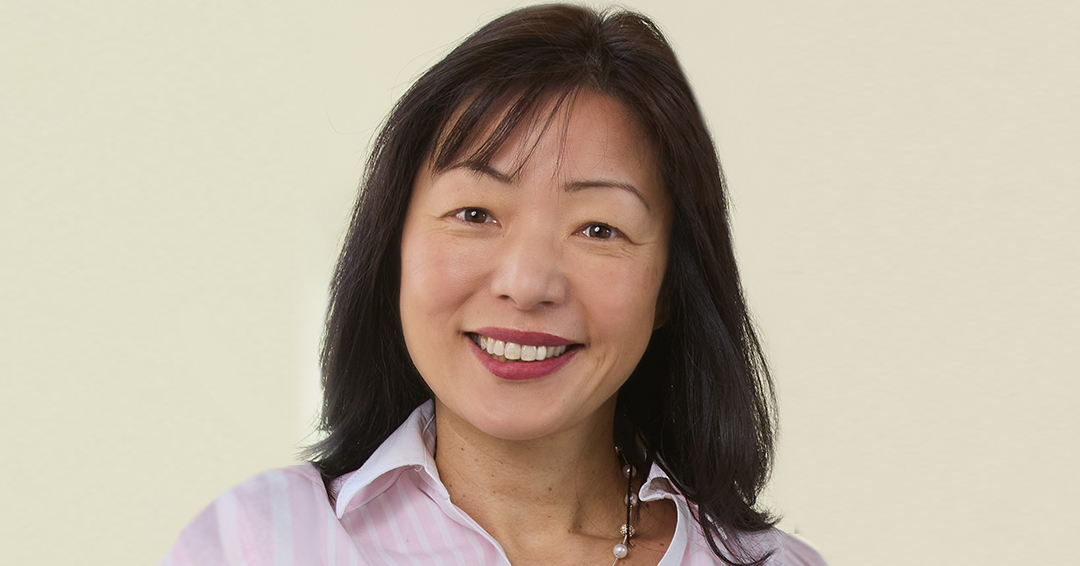 On November 13, Akiko Iwasaki, PhD, Sterling Professor of Immunobiology at the Yale University School of Medicine and a leading expert in Long COVID, will be the keynote speaker at the 5th Annual MI4 Scientific Symposium, held from 12:30 to 5:00 p.m. at the McGill Faculty Club, which will explore long-term consequences of acute infections, notably COVID-19 and tuberculosis, and autoimmune diseases like lupus. Prof. Iwasaki took some time to answer some questions for us, ahead of her visit.
What is Long COVID and how is it diagnosed?
Long COVID refers to the wide range of symptoms and conditions that some people experience four or more weeks after initial infection by SARS-CoV-2, the virus that causes COVID-19. The symptoms and conditions, which may last for weeks, months or years, can be persistent (meaning they developed during an acute COVID-19 illness and haven't gone away), recurrent (meaning they may go away after the initial illness then return) or new (meaning they were not present initially but developed later). There is no single test to diagnose Long COVID. Doctors diagnose it, in large part, based on a patient's history of COVID-19 and by ruling out other possible causes of their symptoms. 
Is Long COVID unique or do other common infections similarly lead to long-lasting symptoms? 
COVID is not unique in causing post-acute infection syndromes (PAIS). PAIS encompasses chronic illnesses that occur after an infection from a virus, bacteria or parasite. Other examples of PAIS include chronic Lyme disease, which is caused by certain types of bacteria carried by ticks, or post-Ebola syndrome after survival of Ebola virus infection.  
Do COVID-19 vaccines trigger Long COVID or relapses in people with Long COVID, or are vaccines safe in this setting? 
Whether COVID-19 vaccines exacerbate or improve Long COVID disease is something that has been reported by patient groups. A subset of Long COVID patients improve in their symptoms while others do not or get worse. We are studying the immunological changes in people with Long COVID after vaccination and seeing certain biomarkers that predict whether a person may improve or worsen from vaccines.  
What are the current preventive or therapeutic strategies for Long COVID and what do you see on the horizon? 
COVID-19 vaccines and boosters are known to reduce the risk of developing Long COVID when given prior to infection. The use of Paxlovid during the acute phase of COVID has also been reported to reduce Long COVID risk to some extent. Ultimately, we need better vaccines that block viral replication at the site of entry, and we are developing nasal booster vaccines called "Prime and Spike" to prevent infection, transmission and Long COVID.  
Register now to hear Prof. Iwasaki's keynote presentation, and participate in the rest of the 5th Annual MI4 Scientific Symposium 
About Akiko Iwasaki 
Prof. Iwasaki is the Sterling Professor of Immunobiology at the Yale University School of Medicine. Her research focuses on the mechanisms of immune defense against viruses at mucosal surfaces, which are a major site of entry for infectious agents. Prof. Iwasaki received her PhD in Immunology from the University of Toronto and completed her postdoctoral training with the National Institutes of Health before joining Yale's faculty in 2000. She has received many awards and honours and has been a Howard Hughes Medical Institute Investigator since 2014. She was elected to the National Academy of Sciences in 2018, to the National Academy of Medicine in 2019 and to the American Academy of Arts and Sciences in 2021. Prof. Iwasaki has been a leading scientific voice during the COVID-19 pandemic and is also well known for her Twitter advocacy on women and underrepresented minorities in science and medicine and has been named to the 2023 STATUS list of the ultimate list of leaders in life sciences. Prof. Iwasaki is also the director of the Center for Infection and Immunity and is at the forefront of several Long COVID investigations including the Mount-Sinai Yale Long COVID study, Yale LISTEN study, and Yale Paxlovid trial.