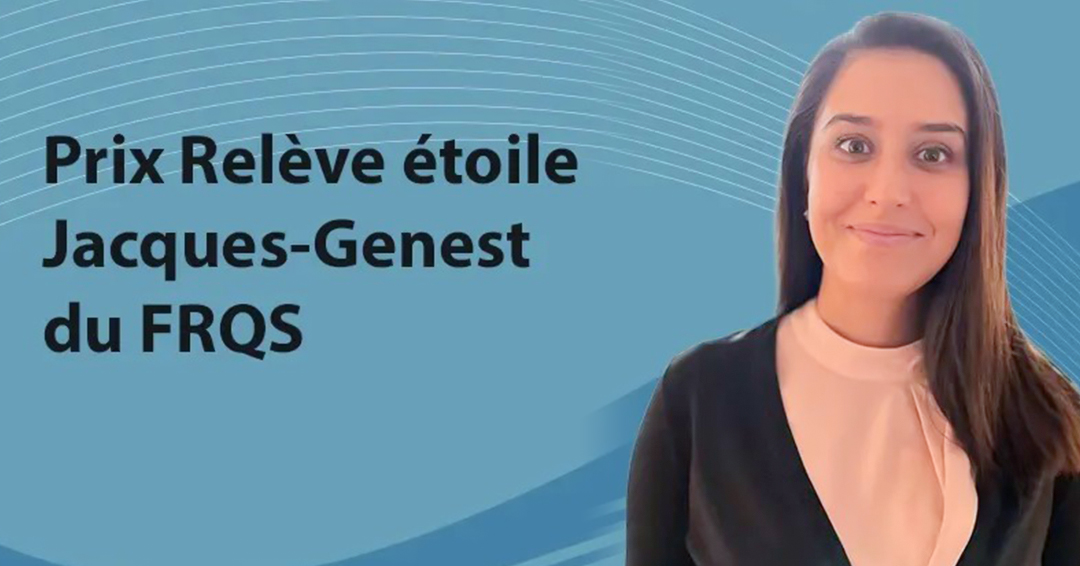 Sara Luiza Banerjee, a McGill University Postdoctoral fellow at the Montreal Clinical Research Institute, is the winner of the Relève étoile Jacques-Genest award of the Fonds de recherche du Québec – Santé (FRQS). Her Award-winning publication: EPH receptor tyrosine kinases phosphorylate the PAR-3 scaffold protein to modulate downstream signaling networks (see abstract) is published in Cell Reports.
The Relève étoile awards are being given by the three Fonds de recherche du Québec to recognize student researchers in training.
To learn more about this award, click here.