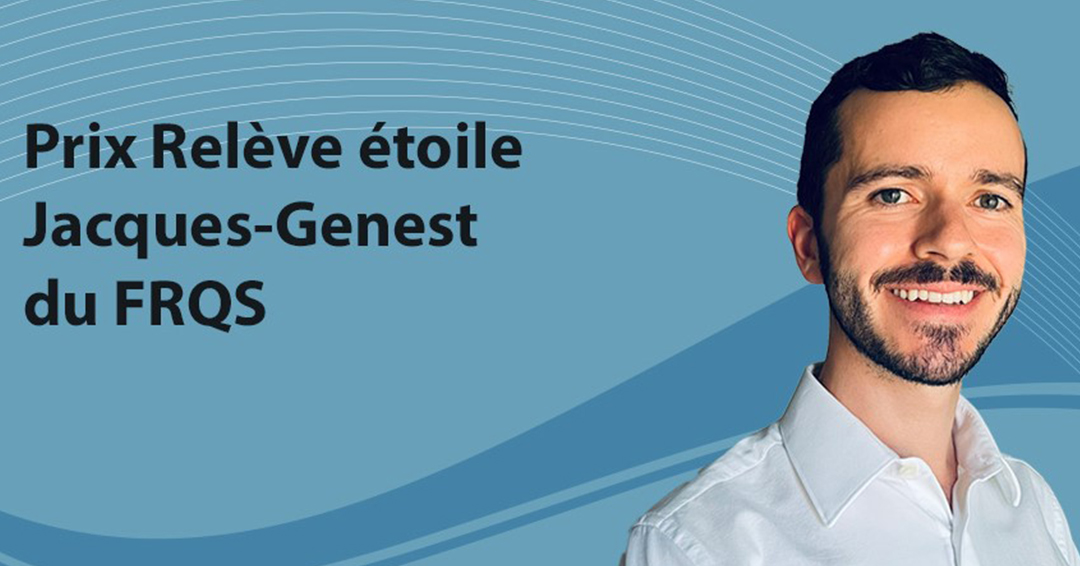 Vincent Paquin, a Master's student in Mental Health and resident in Psychiatry at McGill University, is the winner of the Relève étoile Jacques-Genest award of the Fonds de recherche du Québec – Santé (FRQS). His Award-winning publication: Longitudinal Trajectories of Food Insecurity in Childhood and their Associations with Mental Health and Functioning in Adolescence (see abstract) is published in JAMA Network Open.
The Relève étoile awards are being given by the three Fonds de recherche du Québec to recognize student researchers in training.
To learn more about this award, click here.