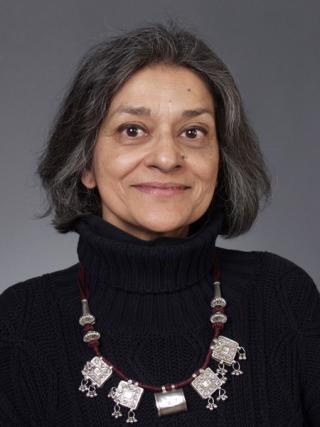 We are pleased to announce Dr. Jaswant Guzder as the 2013 recipient of the Haile T. Debas Prize.

The Haile T. Debas prize was established in 2010. In order to promote equitable diversity at all levels in the Faculty of Medicine, this prize recognizes a Faculty member(s) of any gender or ethnicity who helps promote diversity; which could be by acting as role model(s), mentor(s), or by implementing new policies so as to increase underrepresented minorities in undergraduate or postgraduate training, faculty recruitment, retention and/or promotion.

Dr. Jaswant Guzder is an associate professor in the McGill Department of Psychiatry, head of Child Psychiatry and director of Child Day Treatment at the Jewish General Hospital, and an adjunct professor in the McGill Faculty of Education. She continues to serve as a senior consultant with the Cultural Consultation Service at the Jewish General Hospital. She is also a psychoanalyst and supervisor for the Art Therapy masters program at Concordia University. Dr. Guzder worked in Mumbai, India from 1980 to 1984. Her child and family practice in Montreal is multicultural. She has graduate students working with South Asian and African populations.

Her research collaborations have focused on the etiology of borderline personality disorder in adults and borderline pathology in childhood, with an interest in neuropsychological risk, parental, family, and trauma factors. Her collaborations in transcultural psychiatry include work with Mental Health Commission of Canada (Diversity Steering Committee), the Teasdale Corti Global Health Project, and research on immigrant youth and children.

April 9, 2013