Two McGill University experts share tips to help your mental health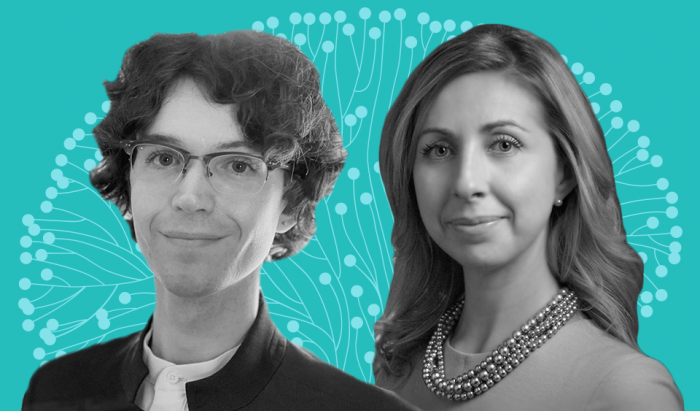 Source: Healthy Brains Healthy Lives

Daily life has changed considerably due to COVID-19 pandemic and, as a result, many Canadians will experience anxiety. In a recent McGill University webcast, professors Dr. Jason Harley and Dr. Tina Montreuil offered a variety of helpful tips for managing anxiety during these challenging times. We've highlighted many of these points in the list below, and included some further advice shared by Dr. Montreuil. The themes below can be further developed in children with guided activities found in her book "Healthy Minds, Healthy Schools: Strategies and Activities for Happy and Successful Learners."

Accept that feeling anxious is normal 
The uncertainty of the current global situation can make people feel anxious, especially if you have trouble with the unknown and uncertainty. Remind yourself that feeling anxious is a normal emotional reaction, which signals that you care about the matter at hand.

Work on your internal discourse 
Imagine that you have two internal coaches—one that catastrophizes possible future scenarios and another that thinks more rationally. Aim to respond to catastrophic thinking from the perspective of your more rational coach and de-escalate your thinking internally. For example, if a worse-case scenario pops into your head, try to consider a number of other possible scenarios, which are less negative and just as likely to occur.

Reach out when you need to 
If you feel like you could benefit from additional help, you should reach out without shame to a mental health professional, many of whom can now be reached remotely. Many McGill staff and faculty members are now taking advantage of the Employee and Family Assistance program, and students can access a variety of resources from the Student Wellness Hub. Students can also access mental and physical health resources including KeepMeSafe and Maple.

Do things that make you happy
Balancing your schedule will allow you to be more resilient both cognitively and physically. Work on developing strategies that you can employ in your own home to help manage stress and anxiety, such as regular exercise and practicing mindfulness such as simply breathing or living in the present moment. Treat this as an opportunity to reconnect with things that matter to you and bring you enjoyment.

Establish a routine 
The more unstructured time you have, the more time you have to worry. If you think it may help you, aim to replicate, with a certain level of flexibility, the kind of schedule you had during your average work week. As mentioned however, it's important not to be too rigid and acknowledge that, under the circumstances, it's perfectly acceptable and normal to not be accomplishing things at the same rate you did before.

Focus on constructive actions  
Set fixed times where you consume media and read the news and ensure your time spent reading information is well-invested in learning things that can help you. Don't fall for psychological placebos that temporarily make you feel better, such as hoarding supplies.

Be wary of headlines and consume reliable sources 
Headlines are written to be attention-grabbing and might lower your ability to read the rest of the article critically. Pay attention to your current mood and consider whether it's affecting your ability to read critically—if so, take a break and come back another time. In addition, make sure that you are reading news sources that are credible, void of fake news and fact- rather than-sensationalist-focused.

Discuss the positive 
When talking with family and friends, don't focus only on bad, catastrophic news falling prey to negative speculation. Be sure to also talk about positive things happening in your life and around the world.

Set expectations 
Ambiguity can be an incubator for stress. If you're in a situation where you're working from home, set clear expectations with your coworkers and clarify as needed.

Pandemic parenting 
Such a substantial shift in routine can be disconcerting for children. In addition to looking at the different resources available to help explain the situation, consider the following:
Your actions around the house will speak for themselves. Try to model calm behaviour and good coping skills whenever possible.
To discuss the pandemic, adapt information to suit your child's age rather than avoiding the issue. Discuss why they're home from school and things they can do to stay healthy. For additional resources, take a look at Dr. Harley's comic book "Fake News and Dinosaurs: The Hunt for Truth Using Media Literacy" and the different resources available for parents and teachers on Dr. Montreuil's website.
Involve your children in coming up with things you can do together that are fun and relaxing.
For parents of older children, know that, if you're not managing your own anxiety well, this can come out in your communication with you adolescents (e.g. you may feel protective but anxiety makes it come across as overbearing)
---
View the complete webcast Managing anxiety during a pandemic: a webcast with McGill experts here. 

April 2 2020