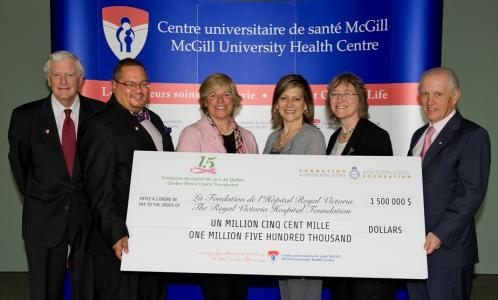 On May 5, the Quebec Breast Cancer Foundation (FCSQ) announced that it would contribute 1.5 million dollars to the Best Care for Life campaign for the McGill University Health Centre (MUHC) redeployment project on the Glen, Mountain and Lachine campuses.

Read complete MUHC press release.

READ MORE IN RELATED MEDIA COVERAGE:
La Presse
Rock détente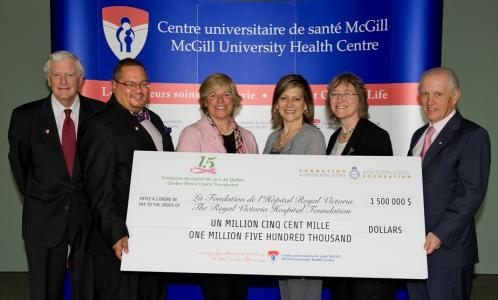 La Fondation du cancer du sein du Québec (FCSQ) a annoncé le 5 mai qu'elle contribuera 1,5 million de dollars à la campagne Les meilleurs soins pour la vie, en vue du projet de redéploiement du Centre universitaire de santé McGill (CUSM) sur les campus Glen, de la Montagne et Lachine.

Lire le communiqué de presse complet du CUSM.

À LIRE DANS LA COUVERTURE PAR LA PRESSE :
La Presse
Rock détente