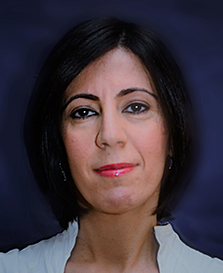 Source: RI-MUHC
Congratulations to Shirin Abbasinejad Enger, PhD, a scientist at the Research Institute of the McGill University Health Centre, who has been awarded a $1.3M grant from the CIHR Collaborative Health Research Projects (NSERC partnered) program. Through this funding, she will develop a non-invasive positron detector to measure the arterial input function for pharmacokinetic modelling in dynamic positron emission tomography imaging.
The project aims to improve dynamic positron emission tomography, an imaging modality used to diagnose different diseases, predict disease progression and treatment outcomes more accurately than conventional static positron emission tomography. Current gold standard requires invasive withdrawal of multiple arterial blood samples from the patient during the scan. This induces discomfort for the patient, requires specialized personnel and equipment and is difficult to obtain, particularly in children and critically ill patients. The research team will address these issues by developing a non-invasive scintillator-based detector.
With the current resource-intensive and expensive methods of withdrawing and analyzing the arterial blood samples, dynamic positron emission tomography is restricted to large academic centres, mainly as a research tool. The non-invasive and cost-efficient wrist detector developed by Shirin Abbasinejad Enger and her team will allow dynamic positron emission tomography scans to benefit a large number of patients in more clinics and health centres.
May 5 2020